Monster Jam
Monster Jam
Vaccination & Testing Requirements
Effective November 15 by Washington State mandate, all guests 12 years of age and over that attend this event must show proof of full vaccination or proof of a negative COVID-19 FDA-approved molecular (e.g. PCR) or antigen test taken within the past 72 hours. Guests under 12 will not be required to show proof of a negative test.
For our guests needing COVID testing, we recommend planning ahead and using this resource to find testing in your area. Limited, on-site testing will be available for ticket holders on a first-come, first-serve basis for $50, beginning a half-hour before event doors open. Event ticket required.
Acceptable proof of vaccination against COVID-19:
a CDC vaccine record card;
documentation from a health care provider or electronic health record;
state immunization system record, including a QR code from MyIRMobile;
Washington Department of Health partner website for immunization records;
for an individual vaccinated outside of the United States, a reasonable equivalent.
Acceptable proof of negative COVID-19 test result:
the original, a copy or a photo of a document or other communication from the test provider or lab showing the first and last names of the individual tested;
the type of test performed (must be molecular or antigen);
date tested (must be within the 72 hours preceding attending the event); and,
a negative result.
Additional proof of an individual's identity is not required under this order.
For additional information, visit the State website.
Face Coverings / Health & Safety Measures
Face Coverings
Currently, face coverings are required for all guests, regardless of vaccination status, per state order. Children under 5 are exempt but face coverings are strongly recommended for children ages 2-4.
Please continue to monitor this page, as well as our Reopening page for current health and safety protocols.
Clear Bag Policy & Lockers
GO CLEAR FOR SAFETY
The Tacoma Dome has a clear bag policy to expedite entry and reduce touch points for security staff and guests.
Tacoma Dome Bag Policy
Bags may only be clear plastic, vinyl, or PVC, sized 12"x6"x12" or smaller
Small clutch purses are okay if sized 4.5"x6.5" or smaller
One gallon plastic storage bags are okay
Tacoma Dome clear bags are available for purchase on-site and at Stocklist Goods
Binbox lockers are available for rent outside the venue for $10 (card only, no cash)
Please visit our Bag Policy page for additional information.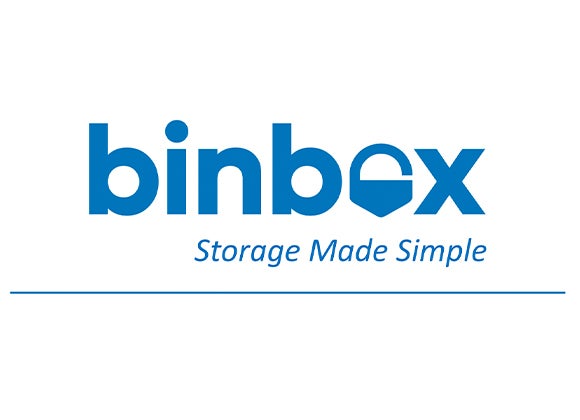 The Tacoma Dome is a cashless facility, including all concession and merchandise sales. Google Pay and Apple Pay are also available at concession points of sale. There are cash-to-card kiosks (reverse ATM's) where guests can exchange their cash for a Tacoma Dome VISA card. Card balances remain usable anywhere after the event. Going cashless improves the transaction process, reduces wait times, and limits guest to staff contact. Cashless parking payment options are also available. Please visit our Cashless FAQs for more information.
Let us guide your way! Please follow our recommended routes - use of Exit 133/City Center from I-5 is not advised. For real-time traffic, we suggest using Waze. Limited parking in Dome lots is $20. Lots open at 4pm on Friday and 8am Saturday/Sunday. Check out the Plan Your Visit page alternate parking & transportation options.
Security measures are in place for all Tacoma Dome events, including metal detectors and a clear bag policy. Weapons of any kind, including pocket knives, are not allowed. No outside food and beverage. If you see something, say something™. Visit our Security page for more details.
Guests can enter the building using the Upper NW or Upper SW entrances. The Lower NW entrance is recommended for our guests with disabilities. Doors open one hour prior to show start time for all shows except the for the 1pm shows, which open at 11am.
Be prepared to have your digital ticket scanned for entry. Make sure to retrieve your tickets ahead of time and don't forget to charge your phone.
Concessions will be available for purchase throughout the arena. New Grab & Go items are also available.
Please note: No outside food or beverage permitted.
Subject to change
The all-star Tacoma truck lineup will feature multiple fan favorites!
2020 Triple Threat West Series® champion, Brandon Vinson driving the legendary Grave Digger®
Dave Olfert - Jurassic Attack
Bernard Lyght - Megalodon
Travis Mowery - Rockwell Red
Brad Allen - Nitro Menace
Myranda Cozad - Scooby Doo
Tristan England - Earthshaker
Kaylyn Migues - Jailbird
Pit Party - Saturday and Sunday from 10am-11:30am. A 1pm event ticket & Pit Pass required for entry. Entry doors for Pit Party close at 11:20am. Guests should use Lower NW entry doors for Pit Party (subject change).
At the Monster Jam® Pit Party, you can see the massive trucks up close, watch live pre-race interviews and participate in Q&As with the drivers, take pictures and enjoy other family-friendly fun. It's an unforgettable part of the Monster Jam experience where special connections are made and lifelong fans are born.
HOW TO PURCHASE (note - tickets are limited and may sell out ahead of time):
Buy a Pit Party Pass TOGETHER with your regular ticket order.
Buy a Pit Party Pass even AFTER you have already purchased your event tickets.
Non-professional (no detachable lens) cameras are allowed. No video cameras, audio recording devices, GoPros, iPads, selfie sticks, gimbals, or tripods.
Enhance your experience at The Overlook Presented by Elysian Brewing – a premier location to hang out with friends, entertain clients, or reward employees.
A limited number of tickets are available. Learn more about The Overlook.