Monster Jam
Monster Jam
Clear Bag Policy & Lockers
GO CLEAR FOR SAFETY
The Tacoma Dome has a clear bag policy to expedite entry and reduce touch points for security staff and guests.
Tacoma Dome Bag Policy
Bags may only be clear plastic, vinyl, or PVC, sized 12"x6"x12" or smaller
Small clutch purses are okay if sized 4.5"x6.5" or smaller
One gallon plastic storage bags are okay
Clear bags are available for purchase on-site and at Stocklist Goods
Binbox lockers are available for rent for $10 outside the venue
Please visit our Bag Policy page for additional information.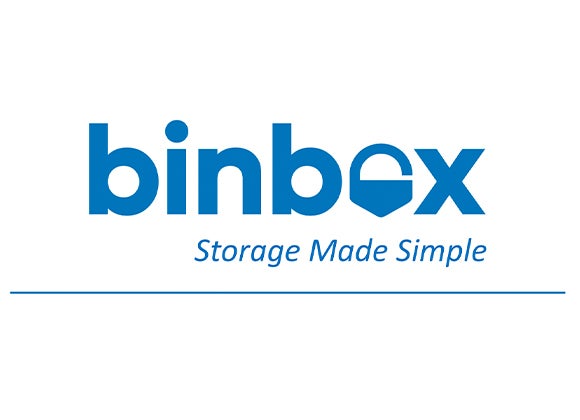 The Tacoma Dome is a cashless facility, including all concession and merchandise sales. Google Pay and Apple Pay are also available at concession points of sale. There are cash-to-card kiosks (reverse ATM's) where guests can exchange their cash for a Tacoma Dome VISA card. Card balances remain usable anywhere after the event. Going cashless improves the transaction process, reduces wait times, and limits guest to staff contact. Cashless parking payment options are also available. Please visit our Cashless FAQs for more information.
The event promoter is not requiring vaccinations or negative COVID test for entry to Monster Jam.
Our team has been busy behind the scenes making modifications to ensure we exceed reopening guidelines so you can feel confident and comfortable returning to live events. Currently, face coverings are required for all guests, regardless of vaccination status, per state order (subject to change). Children under 5 are exempt (but face coverings are strongly recommended for children ages 2-4). Please continue to monitor our Reopening page for current health and safety protocols, along with information on new initiatives including the clear bag policy and cashless venue transactions. For details about Monster Jam's Ultimate Lineup for Fan Wellness, please visit MonsterJam.com.
Let us guide your way! Please follow our recommended routes. For real-time traffic, we suggest using Waze. Limited parking in Dome lots is $20. Check out the Plan Your Visit page alternate parking & transportation options.
Security measures are in place for all Tacoma Dome events, including metal detectors and a clear bag policy. Weapons of any kind, including pocket knives, are not allowed. No outside food and beverage. If you see something, say something™. Visit our Security page for more details.
Guests can enter the building using the Upper NW or Upper SW entrances. The Lower NW entrance is recommended for our guests with disabilities. Doors open one hour prior to show start time for all shows except the Saturday 1pm show, which open at 11am.
Be prepared to have your digital ticket scanned for entry. Make sure to retrieve your tickets ahead of time and don't forget to charge your phone.
Pit Party - Saturday from 10am-11:30am. Saturday 1pm event ticket & Pit Pass required for entry. Entry doors for Pit Party close at 11:20am. Guests should use Lower NW entry doors for Pit Party (subject change).
At the Monster Jam® Pit Party, you can see the massive trucks up close, watch live pre-race interviews and participate in Q&As with the drivers, get pre-signed autograph cards, take pictures and enjoy other family-friendly fun. It's an unforgettable part of the Monster Jam experience where special connections are made and lifelong fans are born.
HOW TO PURCHASE:
Buy a Pit Party Pass TOGETHER with your regular ticket order.
Buy a Pit Party Pass even AFTER you have already purchased your event tickets.
Please note: Pit Party Passes are limited and subject to availability.
Current guidelines: Face coverings are required for all guests, regardless of vaccination status, per state order (subject to change). Children under 5 are exempt (but face coverings are strongly recommended for children ages 2-4). All fans age 2 and older are required to have a ticket. No costumes for guests 14 & older. Violation of ticketing policies will void your tickets.
Guests may want to utilize ear protection, especially for children, as the show may be loud at times.
This. Is. MONSTER JAM®
Monster Jam returns to the Tacoma Dome with unbelievable action, high-flying stunts, and four-wheel excitement. This is full throttle family fun! Fans will witness a fierce battle for the event championship with each skilled Monster Jam athlete tearing up the dirt with gravity-defying feats in 12,000-pound Monster Jam trucks going head-to-head for points in Freestyle, Skills Challenges and Racing competitions. Plus, fans can become part of the action by voting for the winner in the Skills Challenge and Freestyle competitions via real-time, in-stadium fan voting on their smartphones.
Visit Monster Jam's website for additional show information, to pre-order merchandise, and to learn more about Fan Wellness.
Subject to change.
The all-star Tacoma truck lineup will feature multiple fan favorites as 2020 Triple Threat West Series® champion, Brandon Vinson driving the legendary Grave Digger®. Plus Brittany Marcotte making her 2021 debut in Zombie™ while Bernard Lyght aims to crush the competition in Alien Invasion. Armando Castro grabs the bull by the horns returning in El Toro Loco® while Eric Swanson vies for the championship in Obsessed. Rounding out the roster is Paul Jensen in Jurassic Attack, Mike Christensen driving Vendetta and Wild Card claims the last spot in this epic eight-truck lineup.
Non-professional (no detachable lens) cameras are allowed. No video cameras, audio recording devices, GoPros, iPads, selfie sticks, gimbals, or tripods.