Blake Shelton
Friends and Heroes 2020
Blake Shelton
Friends and Heroes 2020
Event Info
Avoid the commute and post show traffic. Ride the Sounder train! See info below.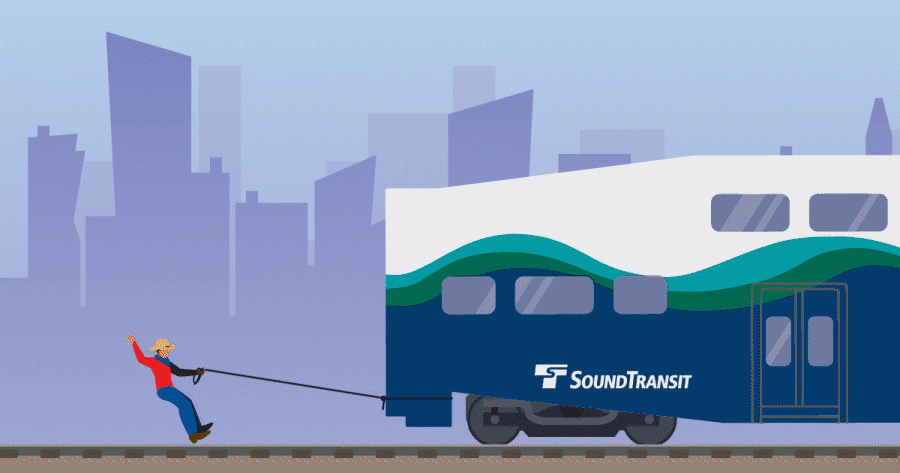 Avoid the commute and post-show traffic! Relax with your friends or your Valentine on the Sounder.
On Feb. 14, Sounder will operate a late night train from Tacoma Dome to Seattle. Just snag one of the 10 regular evening commute trains to Tacoma between 2:30–6:30pm. If your pre-show plans are in downtown Tacoma, hop on the FREE Tacoma Link light rail to shuttle you between the Tacoma Dome and downtown Tacoma.
To return home after the concert, make sure to be at Tacoma Dome Station by 11:15pm for a fast, traffic-free trip back to Puyallup, Sumner, Auburn, Kent, Tukwila or Seattle. Save time and buy a round-trip ticket at your originating station or ahead of time on the TransitGo Ticket App.
Country music superstar Blake Shelton championed his friends and heroes this year more than ever, from sharing singles to sharing stages – and he's not done yet! The arena-selling, multi-media entertainer will hit the road once again for Friends and Heroes 2020 beginning Thursday, February 13 in Portland, OR before a stop at the Tacoma Dome on Friday, February 14. The 16-date run will hit major cities throughout the Midwest and West Coast.
Joining him is very special guest Lauren Alaina as well as appearances by The Bellamy Brothers, John Anderson and Trace Adkins.
Let us guide your way! Please follow our recommended routes. For real-time traffic, we suggest using Waze. Parking in Tacoma Dome lots, opening at 2pm, is $30 and will be limited. Avoid traffic and ride the Sounder - see the info above.
Park in downtown Tacoma and take the Orange Line Tacoma Link Light Rail to the Tacoma Dome Station! Tacoma Link light rail will be running extended hours with the last train leaving the Tacoma Dome station at 11:48pm.
Check out the Plan Your Visit page for alternate parking and transportation options.
Security measures are in place for all Tacoma Dome events, including metal detectors, bag size restrictions, and bag searches. Backpacks are not allowed. Weapons of any kind, including pocket knives, are not allowed. If you see something, say something™. Visit our Security page for more details.
Main doors are scheduled to open at approximately 5:30pm.
Guests should use Upper NW, Upper SW, and Upper SE entry doors. Recommended doors for our guests with disabilities are the Lower NW and Upper SW doors.
Non-professional (no detachable lens) cameras are allowed. No video cameras, audio recording devices, GoPros, iPads, selfie sticks, gimbals, or tripods.
Concession specials include Cowboy Pizza topped with brisket, BBQ sauce, and red onions, "Hillbilly Bone"-less wings, and Honey Bee cupcakes. Stands will also feature Hempler's gourmet local meats.
Grab a bite to eat before the show! Pecos Pit BBQ food truck will be on the plaza before the concert. Please note - food & beverages must be consumed before entering the arena.
*Concession offerings subject to availability. Outside food & beverages are not allowed. Exceptions are made for health-related needs. See the Food and Beverage Policy in our A-Z Guide for more information.
Signature Drinks & Cocktail Lounges
For ticket holders on the floor, join us at the Tacoma Dome's premiere lounge - The Garage, Fueled by Heritage Distilling Co. Located on the SW Arena floor, The Garage features rotating cocktails, local craft and domestic beers, and wine.
For guests with 100 and 200 level seating, visit the BSB Backstage Bar, located on the concourse between Sections 222-226.
Sip locations will feature Berrylicious Sangria, made with merlot, strawberry, blackberry, and lemonade.
The Garage and the BSB Backstage Bar will feature Bourbon Lemonade, crafted with BSB - Brown Sugar Bourbon, lemonade, and Sierra Mist.
Beer and wine will also be available at locations throughout the arena.
Avoid post show traffic and grab a bite to eat before heading home.
Chick-fil-A will be outside the Tacoma Dome after the show selling a selection of their signature Chick-fil-A food and beverage items!