Pepe Aguilar
Jaripeo sin Fronteras 2021
Pepe Aguilar
Jaripeo sin Fronteras 2021
Esperamos darle la bienvenida al Tacoma Dome el viernes por la noche.
Se requiere comprobante de vacunación COVID-19 completa o prueba de una prueba COVID-19 negativa aprobada por la FDA en las últimas 72 horas para todos los huéspedes de 12 años en adelante. Más información sobre pruebas y vacunación está disponible aquí: https://www.doh.wa.gov/Emergencies/COVID19/Spanish

Por orden estatal, se requiere que todos los huéspedes de 5 años en adelante cubran la cara, independientemente del estado de vacunación. Se recomienda encarecidamente el uso de cubiertas faciales para personas de 2 a 4 años.

El Tacoma Dome es una instalación sin dinero efectivo. Solo pagos con tarjeta y móviles. Los quioscos de efectivo a tarjeta (cajeros automáticos inversos) se encuentran dentro del edificio, sin cargo.

Bolsas transparentes (12" x 6" x 12" o más pequeñas) o carteras de mano pequeñas (4.5" x 6.5" o más pequeñas) solamente.

Hay casilleros disponibles para alquilar por $10 fuera del lugar del evento.

Estacionamiento en lotes de Tacoma Dome: $30

Las puertas se abren a las 7 pm

Inicio del evento: 8 pm
Vaccination & Testing Requirements
Effective November 15 by Washington State mandate, all guests 12 years of age and over that attend this event must show proof of full vaccination or proof of a negative COVID-19 FDA-approved molecular (e.g. PCR) or antigen test taken within the past 72 hours. Guests under 12 will not be required to show proof of a negative test. For our guests needing COVID testing, we recommend planning ahead and using this resource to find testing in your area. Limited, on-site testing will be available on a first-come, first-serve basis for $50, beginning at 6:30pm.
Acceptable proof of vaccination against COVID-19:
a CDC vaccine record card;
documentation from a health care provider or electronic health record;
state immunization system record, including a QR code from MyIRMobile;
Washington Department of Health partner website for immunization records;
for an individual vaccinated outside of the United States, a reasonable equivalent.
Acceptable proof of negative COVID-19 test result:
the original, a copy or a photo of a document or other communication from the test provider or lab showing the first and last names of the individual tested;
the type of test performed (must be molecular or antigen);
date tested (must be within the 72 hours preceding attending the event); and,
a negative result.
Additional proof of an individual's identity is not required under this order.
For additional information, visit the State website.
Face Coverings / Health & Safety Guidelines
Face Coverings
Currently, face coverings are required for all guests, regardless of vaccination status, per state order. Children under 5 are exempt but face coverings are strongly recommended for children ages 2-4.
Please continue to monitor this page, as well as our Reopening page for current health and safety protocols.
Clear Bag Policy & Lockers
GO CLEAR FOR SAFETY
The Tacoma Dome has a clear bag policy to expedite entry and reduce touch points for security staff and guests.
Tacoma Dome Bag Policy
Bags may only be clear plastic, vinyl, or PVC, sized 12"x6"x12" or smaller
Small clutch purses are okay if sized 4.5"x6.5" or smaller
One gallon plastic storage bags are okay
Tacoma Dome clear bags are available for purchase on-site and at Stocklist Goods
Binbox lockers are available for rent outside the venue for $10 (card only, no cash)
Please visit our Bag Policy page for additional information.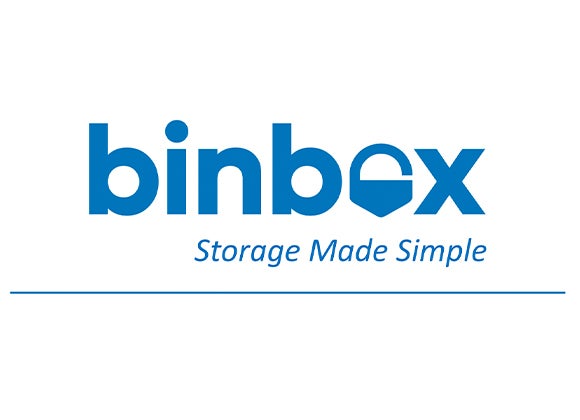 The Tacoma Dome is a cashless facility, including all concession and merchandise sales. Google Pay and Apple Pay are also available at concession points of sale. There are cash-to-card kiosks (reverse ATM's) where guests can exchange their cash for a Tacoma Dome VISA card. Card balances remain usable anywhere after the event. Going cashless improves the transaction process, reduces wait times, and limits guest to staff contact. Cashless parking payment options are also available. Please visit our Cashless FAQs for more information.
Let us guide your way! Please follow our recommended routes. For real-time traffic, we suggest using Waze. Parking in Tacoma Dome lots is $30 and will be limited.
Check out the Plan Your Visit page for alternate parking and transportation options.
Main doors are scheduled to open at approximately 7pm.
Guests should use Upper NW and Upper SW entry doors. Recommended doors for our guests with disabilities are the Lower NW.
Be prepared to have your digital ticket scanned for entry. Make sure to retrieve your tickets ahead of time and don't forget to charge your phone.
Security measures are in place for all Tacoma Dome events, including metal detectors and a clear bag policy. Weapons of any kind, including pocket knives, are not allowed. No outside food and beverage. If you see something, say something™. Only bring necessary items to expedite the entry process.
Concessions will be available for purchase throughout the arena.
For our guests age 21+, the Backstage Bar cocktail lounge will be open near sections 222-226 on the concourse.
Beer and wine will also be available at locations throughout the arena.
Non-professional (no detachable lens) cameras are allowed. No video cameras, audio recording devices, GoPros, iPads, selfie sticks, gimbals, or tripods.
¡Pepe Aguilar regresa con su familia en su 2021 Jaripeo Sin Fronteras tour!
Iconic Grammy award-winning singer, songwriter and producer Pepe Aguilar announces his return to the stage with 16 new tour dates this fall, including a stop at the Tacoma Dome on December 3.
Backed by his band El Mariachi "El Zacatecano" and the musical accompaniment of the acclaimed regional Mexican band Banda Sinaloense, fans each night will witness Pepe perform alongside his brother Antonio Aguilar, Hijo; his talented daughter, Grammy and Latin Grammy nominee Ángela; and his son Leonardo, two-time Latin Grammy nominee. A massive production involving more than 150 people, including 40 stage musicians alone, the tour offers a spectacular, once-in-a-lifetime experience for those in attendance, combining sensational music sets with bull fighting and rodeo events, such as horse riding and equestrian acrobatic performances.
Considered one of the most renowned figures in music, Pepe Aguilar has been delivering hit after hit for more than three decades, garnering praise as one of the most beloved voices in the Spanish speaking world. His innate musical talent has led to the creation of an impressive career that has withstood the test of time, leading to endless recognition and countless awards, including four American Grammys and five Latin Grammy awards.