Harry Styles
Love On Tour 2021
Harry Styles
Love On Tour 2021
Event Info
Please see the important information below regarding vaccination/testing requirements as well as GA Line procedures and more.
Vaccination & Testing Requirements
The Event Organizer is requiring that all attendees of this event must be fully vaccinated against COVID-19 (14 days past final vaccination shot) OR provide proof of a negative COVID-19 (PCR, Antigen or Molecular) test within 48-hours prior to show date, regardless of age.
In attending the event you certify and attest that you and all individuals in your party attending the event will follow the below regulations:
All fans must be fully vaccinated against COVID-19 (at least two weeks after final dose) and provide proof of COVID-19 immunization (original vaccination card, printed copy of vaccination card, or digital copy) OR provide proof of a negative COVID-19 (PCR, Antigen or Molecular) test within 48-hours prior to entering the venue, along with an appropriate ID matching the name on your documentation.
Unvaccinated fans under 12 years of age will be required to take a COVID-19 diagnostic test within 48-hours before the event and will provide proof of negative result prior to entering the venue.
All fans will be required to wear approved face masks when inside the venue.
PLEASE NOTE:
These confirmations will apply to all members of your party before they are allowed to enter the event and to any users of the tickets purchased by you.
There will be staff checking vaccination and/or proof of negative tests at each venue and denying entry to those non-compliant with these requirements.
Free COVID-19 testing in your area may be found by using this resource from the U.S. Department of Health & Human Services.
The Event Organizer requires all guests to wear a mask for the duration of the event.
For questions about your order and additional information regarding health checks, please visit Ticketmaster Fan Support here.
General Admission Line-Up & Camping
Parking Lot G will open at 7am. Guests are encouraged to remain in their vehicles until GA lineup begins.
GA lineup will begin at 8am near the front of the building by D Street (follow signage)
Wristbands will be issued beginning at 8am
Absolutely no overnight parking is allowed at the Tacoma Dome. Vehicles will be towed.
For the safety of our guests, no camping is allowed and no lines may form on Tacoma Dome property before 8am
Portable restrooms will be available for use
Early Merchandise Shopping!
You don't have to wait until Sunday to get your show merchandise!
A tour merchandise stand will be open a day early from 10am-3pm Saturday in Parking Lot G, located off Wiley Ave. Merchandise will also be available for sale at the show on Sunday.
Please note: Parking lot entry gates will close at 3pm. No vehicles may remain in the lot after the merchandise stand closes.
Clear Bag Policy & Lockers
GO CLEAR FOR SAFETY
The Tacoma Dome has a clear bag policy to expedite entry and reduce touch points for security staff and guests.
Tacoma Dome Bag Policy
Bags may only be clear plastic, vinyl, or PVC, sized 12"x6"x12" or smaller
Small clutch purses are okay if sized 4.5"x6.5" or smaller
One gallon plastic storage bags are okay
Tacoma Dome clear bags are available for purchase on-site and at Stocklist Goods
Binbox lockers are available for rent outside the venue for $10 (card only, no cash)
Please visit our Bag Policy page for additional information.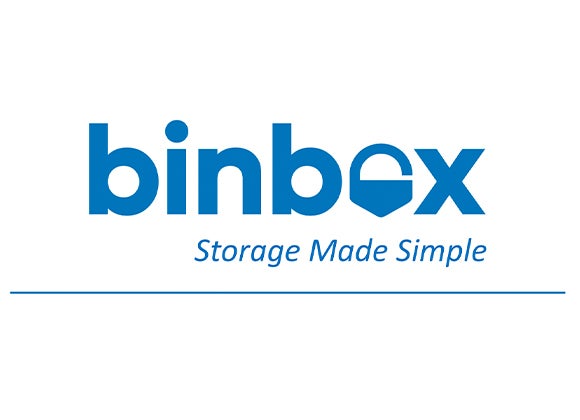 The Tacoma Dome is a cashless facility, including all concession and merchandise sales. Google Pay and Apple Pay are also available at concession points of sale. There are cash-to-card kiosks (reverse ATM's) where guests can exchange their cash for a Tacoma Dome VISA card. Card balances remain usable anywhere after the event. Going cashless improves the transaction process, reduces wait times, and limits guest to staff contact. Cashless parking payment options are also available. Please visit our Cashless FAQs for more information.
Let us guide your way! Please follow our recommended routes. For real-time traffic, we suggest using Waze. Parking in Tacoma Dome lots, opening at 7am, is $30 and will be limited.
Park in downtown Tacoma and take the T Line Tacoma Link Light Rail to the Tacoma Dome Station! Tacoma Link light rail will be running extended hours with the last train leaving the Tacoma Dome station at 11:48pm.
Check out the Plan Your Visit page for alternate parking and transportation options.
Main doors are scheduled to open at approximately 6pm.
GA ticket holders will use Lower NW Doors. Guests with reserved seating tickets should use Upper SW or Upper E entry doors.
Be prepared to have your digital ticket scanned for entry. Make sure to retrieve your tickets ahead of time and don't forget to charge your phone.
Security measures are in place for all Tacoma Dome events, including metal detectors and a clear bag policy. Weapons of any kind, including pocket knives, are not allowed. No outside food and beverage. If you see something, say something™. Only bring necessary items to expedite the entry process.
Concessions will be available for purchase throughout the arena.
For ticket holders on the floor, join us at the Tacoma Dome's premiere lounge - The Garage, Fueled by Heritage Distilling Co. Located on the SW Arena floor, The Garage features rotating cocktails, local craft and domestic beers, and wine.
Beer and wine will also be available at locations throughout the arena.
Non-professional (no detachable lens) cameras are allowed. No video cameras, audio recording devices, GoPros, iPads, selfie sticks, gimbals, or tripods.
All previously purchased tickets will be honored for newly scheduled shows. Rescheduled from August 18, 2020 and August 14, 2021 to November 7, 2021. Fans are advised to hold onto their tickets as they will be honored at the rescheduled event. For additional information regarding this rescheduled event, visit https://www.livenationentertainment.com/ticketrefund/