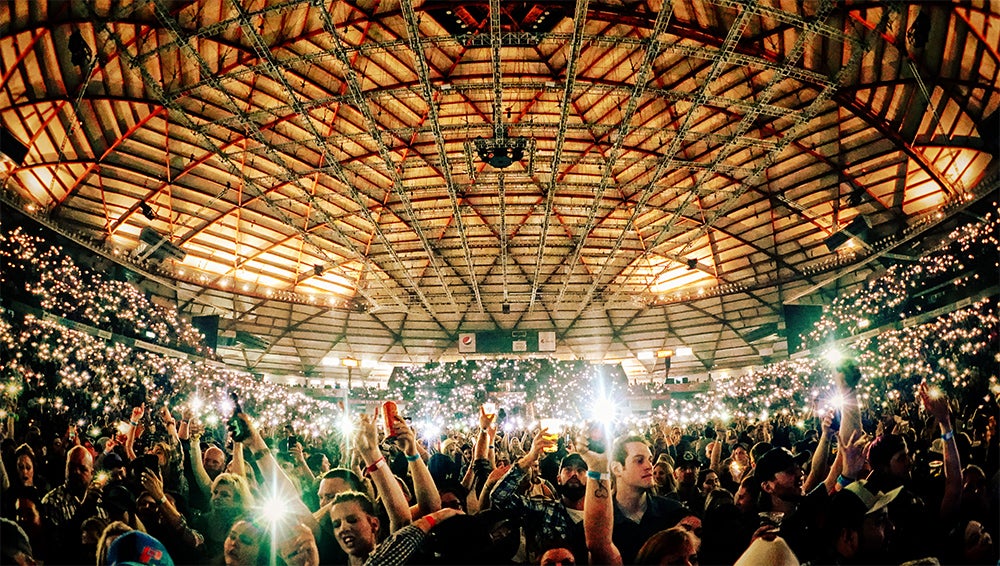 Jan

13
Tacoma Dome Achieves Highest Ranking in Venue History Internationally
The Tacoma Dome achieved its highest ranking in venue history, earning the #15 position in the US and #20 in the world from Billboard magazine and the #19 position in the US and #33 in the world, according to Pollstar, two of the leading international music publication's Year End Ticket Sales charts.

Billboard charts for 2019 (November 1, 2018 – October 31, 2019) show the Tacoma Dome with more than $45 million in gross ticket sales and attendance of almost 600,000. The Dome reported more than 550,000 in paid attendance with over $38 million in gross ticket sales in Pollstar (November 22, 2018 - November 21, 2019). Billboard is the world's most influential authority on music charts and Pollstar has been reporting on the worldwide live event industry for more than 30 years. These attendance charts are based on concert and touring events only and do not include community and sporting events.

The Dome had one of the busiest years in venue history and also received international recognition in 2019 including the Venue Excellence Award from the International Association of Venue Managers (IAVM) and a nomination for Arena of the Year from the International Entertainment Buyers Association (IEBA).