Tacoma Guitar & Drum Festival
Nita Strauss, Gregg Bissonette, Paul Reed Smith, and More
Tacoma Guitar & Drum Festival
Nita Strauss, Gregg Bissonette, Paul Reed Smith, and More
Event Info
The Tacoma Guitar Festival has joined forces with drum guru Donn Bennett to bring drums and drum accessories into the festival footprint as we launch the Tacoma Guitar & Drum Festival together. The acoustically isolated rooms within the Tacoma Dome Exhibition Hall will provide a fantastic showcase for all drum vendors and exhibitors. All of the guitar exhibit areas will remain in the same easily accessible aisle layout from year's previous.
The performance area will be in the Tacoma Dome itself again where we will host live artists, guitar and drum workshops/clinics by industry legends on a large concert stage in the arena. The line-up includes Nita Strauss, Gregg Bissonette, Paul Reed Smith, Doyle Dykes, and many more.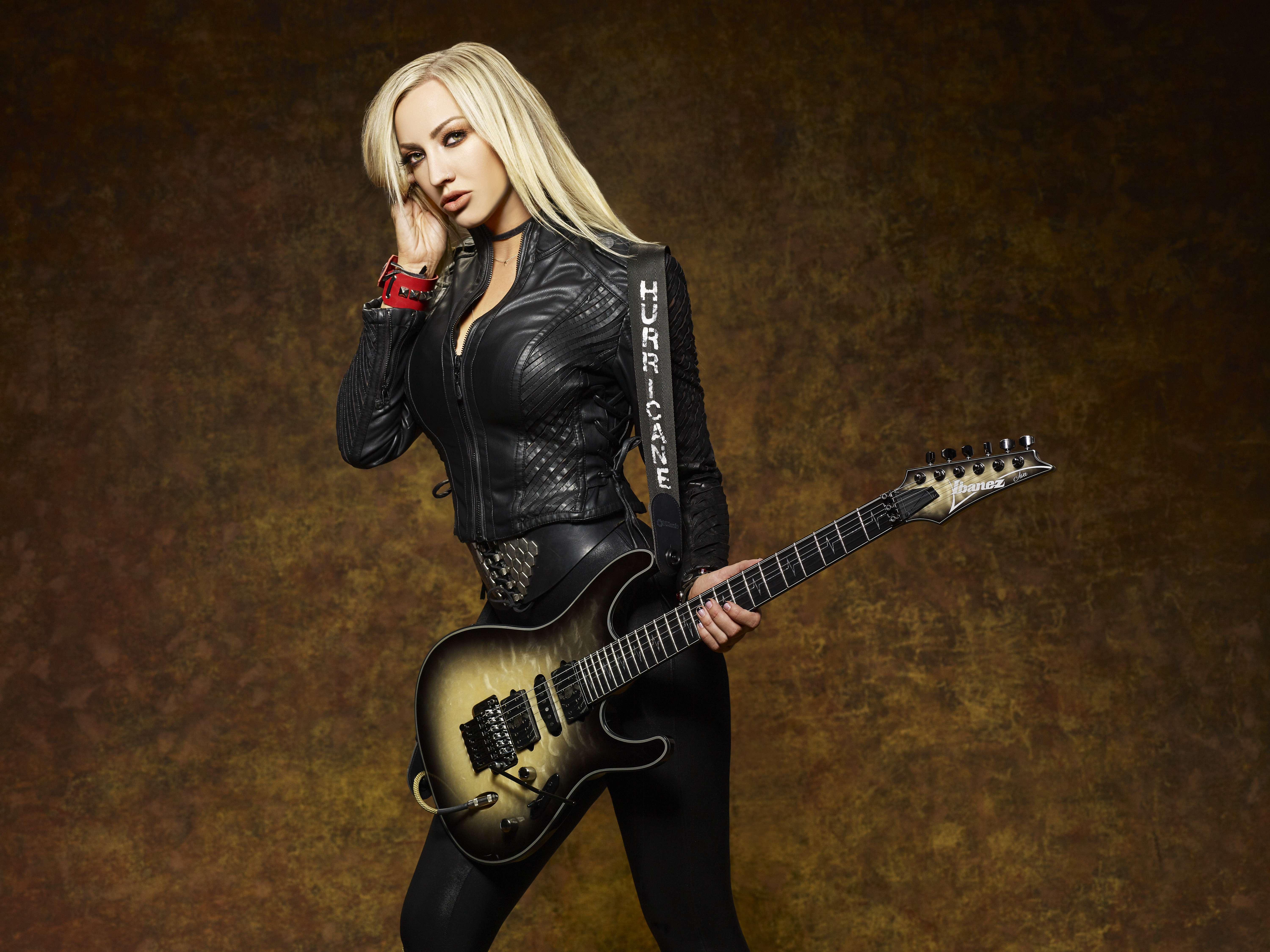 Los Angeles born guitarist Nita Strauss has become a force to be reckoned with in the music world, dazzling audiences across the US, UK, Europe, South America, Asia, Australia and Africa. Most fans will recognize Nita as Alice Cooper's touring guitarist of the past 5 years, but she has also played with R&B star Jermaine Jackson, early MTV darlings Femme Fatale, video game supergroup Critical Hit and popular tribute band The Iron Maidens. Her skill, exuberant stage presence and love for all things about her instrument have earned her a stellar reputation in the music industry and endorsements including Ibanez Guitars, Marshall Amplification, DiMarzio pickups, Monster Energy and more.
In January of 2018 Nita was officially announced as the first ever female Ibanez signature artist with her own model guitar, the Ibanez JIVA10. She also released her signature pickups, the DiMarzio Pandemonium. April saw Nita playing WWE Superstar Shinsuke Nakamura's entrance music at Wrestlemania in New Orleans in front of an audience of 78,000 fans and millions streaming worldwide, and in the same month she launched a wildly successful Kickstarter campaign for her debut solo record Controlled Chaos. The campaign reached its goal in two hours, doubled it by the end of the day, tripled the following day and ended up over 800% funded. Nita produced the record herself and did the majority of the engineering, as well as playing all the guitars and bass on the record.
After the record was completed, Nita signed with Sumerian Records to release and distribute the album worldwide. The first single "Our Most Desperate Hour" was released in September of 2018 along with pre orders for the record on both CD and vinyl, with the vinyl completely selling out before even bring released. Her record CONTROLLED CHAOS made a huge debut on the Billboard charts at #1 Top New Artist, #3 Label Independent, $4 Top Hard Music, #8 Top Rock, #8 Top Internet, #20 Top albums, and #7 on the iTunes Rock chart. The album's second single, "Mariana Trench" was chosen by WWE as an official theme for NXT Takeover: War Games. Nita immediately followed the release with a successful co-headline tour with modern guitar virtuoso Angel Vivaldi.
Nita has been featured on the covers of worldwide print magazines including Guitar World and Guitar Player, and on dozens of albums, trailers, and soundtracks, including Heroes Of The Storm (Blizzard) and Grammy-nominated Metal Gear Rising: Revengeance (Konami/ Platinum Games). is the author of the monthly Guitar World column "Like A Hurricane". Nita was also the official in-house guitarist for the LA KISS, the arena football team owned by Paul Stanley and Gene Simmons of KISS. She is one of the most sought after clinicians in the industry and has done extensive clinic tours across multiple continents. Her consistent touring schedule has shown her to play in front of over a million audience members per year consistently for the past several years.
Outside of music, Nita is also extremely passionate about health and fitness. She uses her wide social media reach to inspire and educate people about maintaining a healthy lifestyle while traveling on tour. She has been featured by publications like Muscle and Fitness and Bodybuilding.com. Most recently, she launched a fitness challenge entitled Nita Strauss: Body Shred, with a companion e-book via her website. The challenge is aimed at promoting a healthy lifestyle in both body and mind.
Nita's debut solo album Controlled Chaos is available worldwide through Sumerian Records.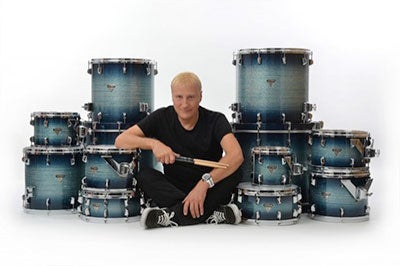 Gregg Bissonette has become known as one of the most versatile drummers in the business, his broad experience ranging from big band, blues, and rock, to Latin, fusion, and much more. Gregg's warm, easy-going down-to-earth manner is refreshing from one of the top drummers in the world.
Gregg's incredible sense of humor comes across clearly whether he's recording or teaching at a drum clinic. Gregg's perfect balance between professionalism, strong work ethic, and congeniality make him a wonderful colleague and session artist, and a much-respected name in the music industry.
Gregg's numerous performance credits include Ringo Starr, David Lee Roth, Joe Satriani, Don Henley, Carlos Santana, ELO, Spinal Tap, Maynard Ferguson and many more.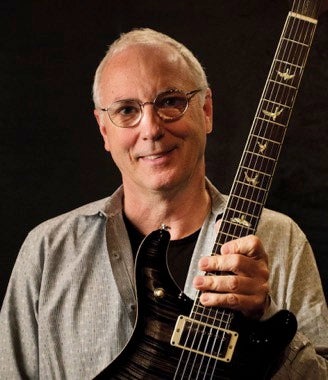 The road from my workshop in a historic, haunted Annapolis garret to a state-of-the-art factory was a tough one. Fact is, I always loved working with my hands. Why else would a high school kid sign up for three or four shop classes at a time? My first guitar was built as a challenge to my college music professor for some credits. I got an "A" and decided to pursue my dream of making guitars for a living.
There were a lot of late night brainstorms. I was lucky if I finished a guitar a month. Once a guitar was completed, I'd play it at a gig — field testing in the purest sense. Every design change taught me something new. The next change was built on what I had learned or on feedback from other players test driving the equipment. Over ten years we went through three headstocks, several renditions of body shapes, many tremolo designs, and many experiments with woods and construction methods to get the right mix.
I remember hanging out at the local concert arenas for six or seven hours before a show to make friends with the roadies. With a backstage pass in hand, I'd peddle my guitars to the stars. One night in ten I'd make a sale. Carlos Santana, Al Di Meola, Howard Leese, and other well known players agreed to check one out. I made deals. If someone gave me an order, made a deposit, and then didn't love the finished guitar, I'd give them their deposit back even if I couldn't make my rent the next day.
After getting a small following and orders for more than 50 guitars, we built two prototypes. I popped them in the back seat of my truck and cranked it up, calling on guitar dealers up and down the East Coast. After many days and many miles I came back with enough orders to start a company. With the support of my wife, skilled assistants, engineers, lawyers, top salesmen, artists, machinists, and friends who emptied their bank accounts to help me get started, we developed a strong team.
We've come a long way, with steady growth in factory capacity, employees, distribution, and the number of prominent artists using our instruments. We're not stopping here. Every inch of your PRS guitar is based on decades of testing, rethinking, and reinventing. We continue to push the curve beyond what others would consider perfection. With experts to make sure the technology is unsurpassed, and dedicated craftspeople who guarantee a finished product you can't keep your hands off of, we make no compromises. That's the story of the beginning of the journey. Not so short, but very sweet. The moral? Believe in your dreams.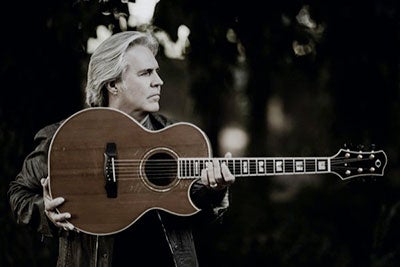 Although influenced by a wide variety of musical styles and musicians from the country of Chet Atkins to the rock and roll of Duane Eddy and the Beatles, Doyle has developed a distinct, recognizable sound that amazes audiences with skill while capturing hearts with sincerity and soul.
Doyle's appreciation for various styles of music is reflected in his albums as they include signature compositions like "Jazz in the Box" and "Martha's Kitchen" and hymns like the powerful "How Great Thou Art." "Gitarre 2000″ was released by Windham Hill Records, and Doyle's music has appeared on several of the label's compilation albums like "Here, There, and Everywhere" (a tribute to the Beatles). In addition, Doyle's music has been heard on United Airlines, Air Canada, NPR's Morning News and All Things Considered, Disney's California Adventure, and even the Space Shuttle Atlantis in September, 2000.
Doyle's early years as a guitarist took him around the world as he toured with The Stamps Quartet and later with Grand Ole Opry Star, Grandpa Jones. Doyle has since returned to the Grand Ole Opry for numerous performances, many appearing live on national television.
Doyle performs in venues ranging from Theatres, Bluegrass festivals, and churches, to major Conventions, such as the NAMM Show (Anaheim, CA and Nashville, TN), the Musikmesse (largest music trade show in the world; Frankfurt, Germany), Music Live (UK), and the National Executive Institute, which is made up of honored FBI Agents, major city Police Chiefs, and Law Enforcement Officers from around the world. Internationally, Doyle attracts record audiences in many Continents around the world. Whether to a guitar player or music enthusiast, Doyle's music will make a lasting impression on anyone given the opportunity to listen.