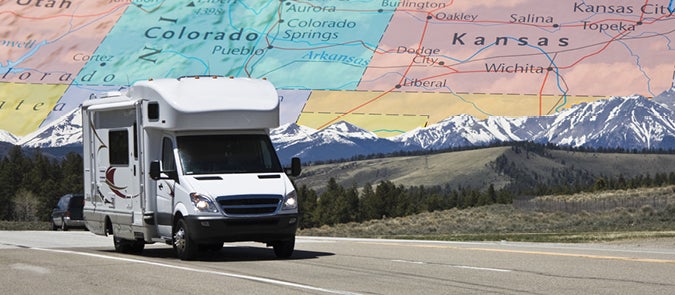 Tacoma RV Show
Presented by BECU
Tacoma RV Show
Presented by BECU
It's time to get out! And throughout 2021, and now 2022, that's exactly what people are doing and they're doing it in RV's! Renewed interest in family camping and outdoor recreation has spurred RV sales across the nation. From new buyers looking for an affordable escape for weekend adventure and families intent on escaping the confines of home to retirees ready to hit the road in safety and comfort, RV's of all sizes and descriptions are enjoying new-found popularity. Historically low interest rates make owning a new RV easier-than-ever. With hundreds of units at the show and on-sale, the Tacoma RV Show presented by BECU is the best place to shop and buy an RV in the Northwest. It's only 4 days so don't miss the side-by-side shopping convenience and savings!
Additional information and discount coupon available at the Tacoma RV Show's website.
Vaccination & Testing Requirements
Effective November 15 by Washington State mandate, all guests 12 years of age and over that attend this event must show proof of full vaccination or proof of a negative COVID-19 FDA-approved molecular (e.g. PCR) or antigen test taken within the past 72 hours. Guests under 12 will not be required to show proof of a negative test.
The Tacoma RV Show is providing on-site testing for ticket holders. Please visit their website for more information.
Acceptable proof of vaccination against COVID-19:
a CDC vaccine record card;
documentation from a health care provider or electronic health record;
state immunization system record, including a QR code from MyIRMobile;
Washington Department of Health partner website for immunization records;
for an individual vaccinated outside of the United States, a reasonable equivalent.
Acceptable proof of negative COVID-19 test result:
the original, a copy or a photo of a document or other communication from the test provider or lab showing the first and last names of the individual tested;
the type of test performed (must be molecular or antigen);
date tested (must be within the 72 hours preceding attending the event); and,
a negative result.
Additional proof of an individual's identity is not required under this order.
For additional information, visit the State website.
Face Coverings / Health & Safety Measures
Face Coverings
Currently, face coverings are required for all guests, regardless of vaccination status, per state order. Children under 5 are exempt but face coverings are strongly recommended for children ages 2-4.
Please continue to monitor this page, as well as our Reopening page for current health and safety protocols.
Tickets are available for purchase in person at the Heritage Bank Tacoma Dome Box Office or online. Additional convenience fees may apply to online orders. On-site ticket sales open approximately one hour prior to show start and closes one hour prior to show ending.
If utilizing digital tickets, please have your phone charged and your tickets ready for scanning at entry.
Discounts are available for BECU members and military personnel. Visit the Tacoma RV Show website for information on discount offers.
Children ages 12 years and younger are free with a paying adult.
Free parking in Tacoma Dome lots is provided by the Tacoma RV Show.
Security measures are in place for all Tacoma Dome events, including metal detectors, bag size restrictions (12"x6"x12"), and bag searches. Backpacks are not allowed. Weapons of any kind, including pocket knives, are not allowed. If you see something, say something™. Visit our Security page for more details. Please note: the Tacoma Dome clear bag policy is not in place for the Tacoma RV Show. However, guests are encouraged to only bring essential items to expedite entry and reduce touchpoints.
The Tacoma Dome is a cashless facility, including all concession sales. Google Pay and Apple Pay are also available at concession points of sale. There are cash-to-card kiosks (reverse ATM's) where guests can exchange their cash for a Tacoma Dome VISA card. Card balances remain usable anywhere after the event. Going cashless improves the transaction process, reduces wait times, and limits guest to staff contact. Cashless parking payment options are also available. Please visit our Cashless FAQs for more information.
Concessions will be available for purchase.
For our guests age 21+, join us at the Tacoma Dome's premiere lounge - The Garage, Fueled by Heritage Distilling Co. Located on the SW Arena floor, The Garage features rotating cocktails, local craft and domestic beers, and wine. The Garage will be open beginning at 12 noon on Thursday and Friday and 11am on Saturday and Sunday.
Please note: outside food & beverages are not allowed. Exceptions are made for health-related needs. See the Food and Beverage Policy in our A-Z Guide for more information.