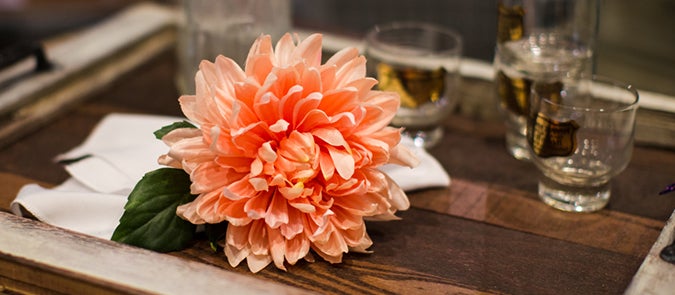 Tacoma Home + Garden Show
Tacoma Home + Garden Show
Jan

27

| Thursday

11:00 AM - 7:00 PM

Jan

28

| Friday

11:00 AM - 7:00 PM

Jan

29

| Saturday

11:00 AM - 7:00 PM

Jan

30

| Sunday

11:00 AM - 5:00 PM
The Tacoma Home + Garden Show is a vibrant marketplace where you can shop for home-related products and services, experience stunning displays to help inspire your next home project, connect with industry experts, and enjoy informative presentations from renowned local and international home professionals.

Whether you're joining us at the Tacoma Dome with a specific project in mind or just looking for some inspiration, our local home professionals have you covered. With 250+ booths to explore and several unique feature displays to enjoy, this is a valuable event for all Tacoma homeowners.
Visit Tacoma Home + Garden's website for more information.
Vaccination & Testing Requirements
Effective November 15 by Washington State mandate, all guests 12 years of age and over that attend this event must show proof of full vaccination or proof of a negative COVID-19 FDA-approved molecular (e.g. PCR) or antigen test taken within the past 72 hours. Guests under 12 will not be required to show proof of a negative test.
The Tacoma Home + Garden Show is providing on-site testing for ticket holders. Please visit their website for more information.
Acceptable proof of vaccination against COVID-19:
a CDC vaccine record card;
documentation from a health care provider or electronic health record;
state immunization system record, including a QR code from MyIRMobile;
Washington Department of Health partner website for immunization records;
for an individual vaccinated outside of the United States, a reasonable equivalent.
Acceptable proof of negative COVID-19 test result:
the original, a copy or a photo of a document or other communication from the test provider or lab showing the first and last names of the individual tested;
the type of test performed (must be molecular or antigen);
date tested (must be within the 72 hours preceding attending the event); and,
a negative result.
Additional proof of an individual's identity is not required under this order.
For additional information, visit the State website.
Face Coverings / Health & Safety Measures
Face Coverings
Currently, face coverings are required for all guests, regardless of vaccination status, per state order. Children under 5 are exempt but face coverings are strongly recommended for children ages 2-4.
Please continue to monitor this page, as well as our Reopening page for current health and safety protocols.
Tickets purchased are valid for single day-use only and will allow entry any one day of your choice (Thursday, Friday, Saturday, or Sunday). Attending multiple days will have to purchase multiple tickets. Tickets are available for purchase in person at the Heritage Bank Tacoma Dome Box Office or online. Additional convenience fees may apply to online orders. On-site ticket sales open approximately one hour prior to show start and closes one hour prior to show ending.
If utilizing digital tickets, please have your phone charged and your tickets ready for scanning at entry.
Children ages 12 and under are free and do not require a ticket for entry. Discount coupon available on the Home + Garden website.
Free parking in Tacoma Dome lots is provided by the Tacoma Home + Garden Show.
The Tacoma Dome is a cashless facility, including all concession sales. Google Pay and Apple Pay are also available at concession points of sale. There are cash-to-card kiosks (reverse ATM's) where guests can exchange their cash for a Tacoma Dome VISA card. Card balances remain usable anywhere after the event. Going cashless improves the transaction process, reduces wait times, and limits guest to staff contact. Cashless parking payment options are also available. Please visit our Cashless FAQs for more information.
Security measures are in place for all Tacoma Dome events, including metal detectors, bag size restrictions (12"x6"x12"), and bag searches. Backpacks are not allowed. Weapons of any kind, including pocket knives, are not allowed. If you see something, say something™. Visit our Security page for more details. Please note: the Tacoma Dome clear bag policy is not in place for the Tacoma Home + Garden Show. However, guests are encouraged to only bring essential items to expedite entry and reduce touchpoints.
Concessions will be available for purchase. Bean Water Espresso and Original House of Donuts food truck will also be on-site.
Please note: outside food & beverages are not allowed. Exceptions are made for health-related needs. See the Food and Beverage Policy in our A-Z Guide for more information.
You'll find it all in the Interactive Exhibitor List, from flooring to roofing and everything in-between. Browse categories from the Interactive Exhibitor List page or search the list by typing in what you are looking for.
The Tacoma Home & Garden Show would like to thank you for your service and sacrifice they would like to offer FREE admission to active & retired military personnel and frontline workers including fire, police, & healthcare workers.
Bring your valid credentials to the box office to claim your free admission ticket. Valid Friday, January 28th only. *Please note this does not include a ticket for friends or family member.
The Tacoma Home & Garden Show celebrates teachers and school staff for their dedication and service to our children. All educators and school staff will receive FREE ADMISSION with a valid ID on Sunday, January 30, 2022.